Misc. and shipping info for Blue Line Landscape .

        Oil on Canvas; 2014 MP39 Bruce Fortney

(exact canvas length 72 1/8" x 47 1/8" x 1 3/4' deep)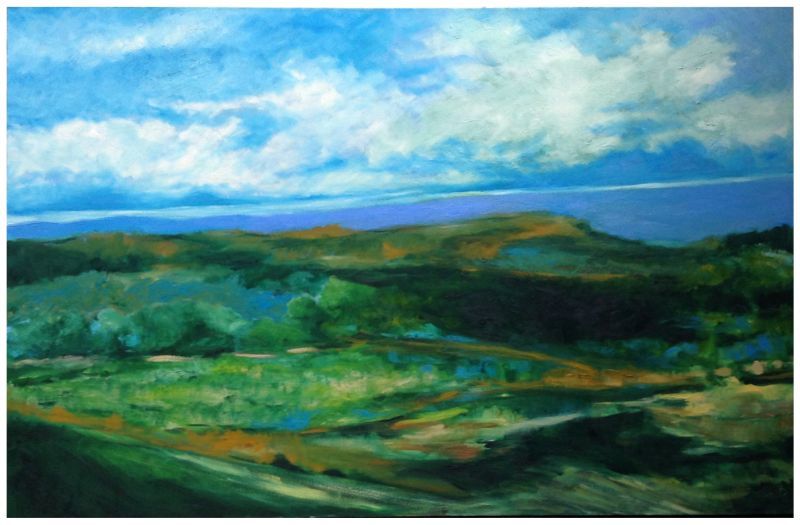 after removing framing strips; image of canvas reverse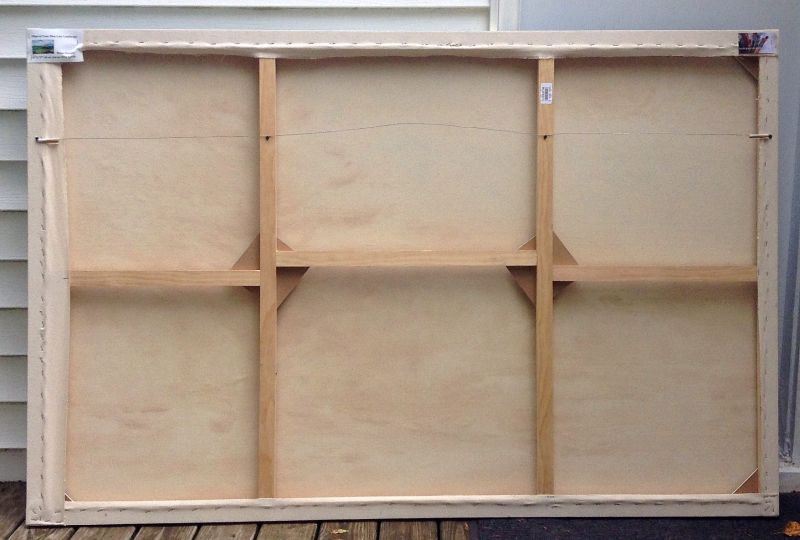 Canvas is stapled on reverse; will be removed and rolled in foam sheet for shipping in 8" round cardboard tube / 48 " long.  Framing will be color coded for rebuilding at delivery using only phillips screws. Framing will be shipped in its own cardboard box specially made to fit dimensions for best shipping cost.

- each section will be photographed and posted here for easy reassembly.  Packages when ready for shipment will be photographed and dates of shipment sent. (UPS) from Johnstons gallery on High Street Mineral Point Wisconsin 53565
You can refer back to this page for further updates as they occur.
---------------------------------------------------------------------------------------------
Canvas has been removed from the Stretcher and rolled up with sheet foam protector around a 4" tube; and placed within an 8 inch shipping tube.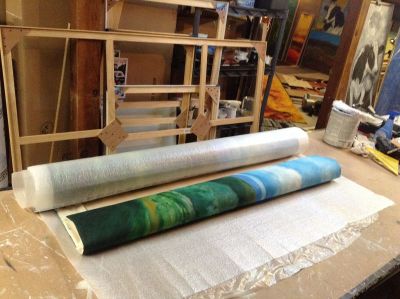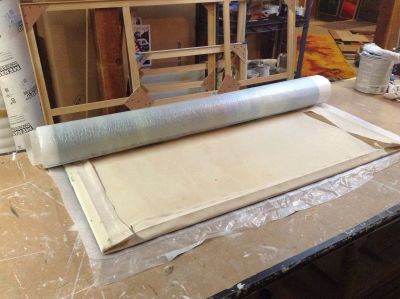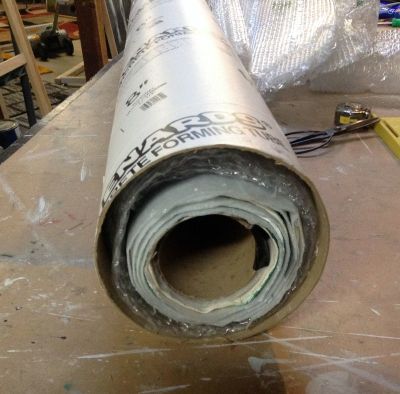 Stretcher disassembled; each connection color line

market to simply match up on reassembly; 3 middle pieces labeled left/middle/right and color line marked to reassemble.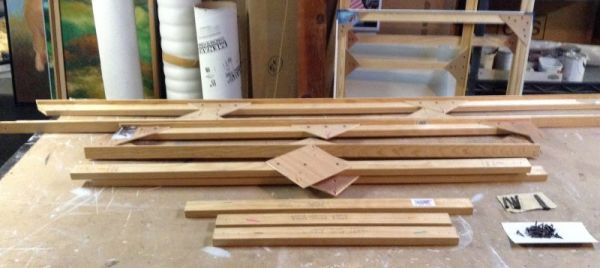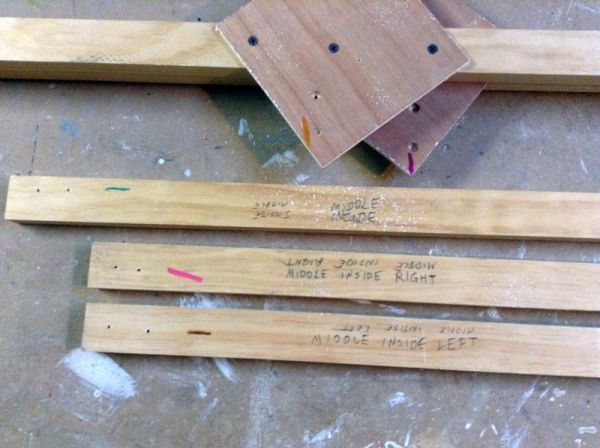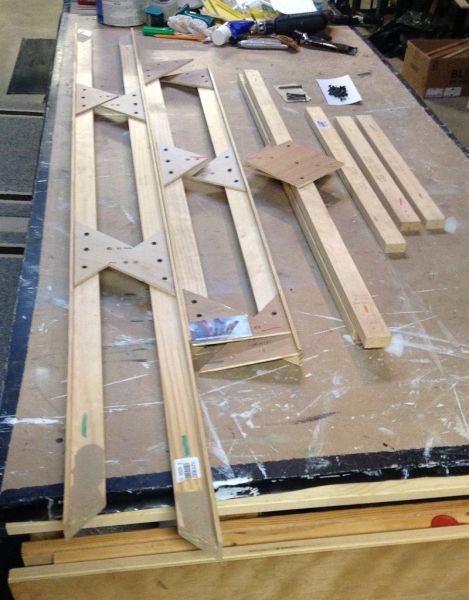 Packaged and ready to ship